FREE MEALS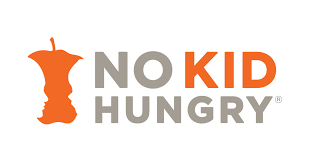 ---
Dear Families in the Leland School District area,
We have great news about school meals! Leland School District is excited to announce that we have been approved to offer ›› FREE MEALS TO ALL CHILDREN (18 YEARS & YOUNGER) ‹‹
Who can get free meals?
Any child living within the Leland School District area can get free meals regardless of whether they are enrolled in Leland School District. This includes younger children who are not in school yet, children enrolled in other districts and children who are homeschooled.
When does this start?
Free meals are available now and will be available throughout the 2020-2021 school year.
Where are the free meals available?
Currently, meals are being bused to children throughout the City of Leland and areas of Washington County. Parents and Guardians may sign a waiver allowing them to pick up meals for their children at one of the District cafeterias. Children do not have to be present for meal pick-up.
What is being served?
Families can expect to be served five (5) breakfasts and five (lunches) per child each week. Meals will continue to be served during the Christmas Holiday Break. However the five meals will be served on in two days. Children will receive meals for two days on Monday and three days on Wednesday. For those who wish to pick up meals they will need to go to Leland School Park Cafeteria at the back door. Mask must be worn and safe distancing is practiced.
Why have things kept changing?
Our program has to follow certain rules set at the national level by the United States Department of Agriculture (USDA). We have made changes based on what is allowed by the USDA.
How can I learn more?
If you have questions, please contact the Child Nutrition Services at 662-686-5005 or claraadams@lelandk12.org.
Sincerely,
Clara Adams, School Food Service Administrator
, School Food Service Administrator